On the 30th of March at the Deloraine Chapel, this year's first Stake Youth Fireside was held. It was focused around the youth theme of this year: "Come unto Christ" (Moroni 10:32). It was so nice to be able to feel of the Spirit and to be around others with the same standards as myself.
The first talk was by Sister Esther Woolley from Devonport Ward and our Stake Young Women President. She spoke on how we can come unto Christ by attending and participating in seminary. I personally have seen the difference in my life that seminary has made. It is amazing to be able to start the day learning more about the scriptures and our Father in Heaven. It has opened up many missionary opportunities for me and has helped me to better understand the Gospel. Like Sister Woolley said, I know that by not only attending seminary but also making the most of it, we will be able to come unto Christ and know Him more each and every day.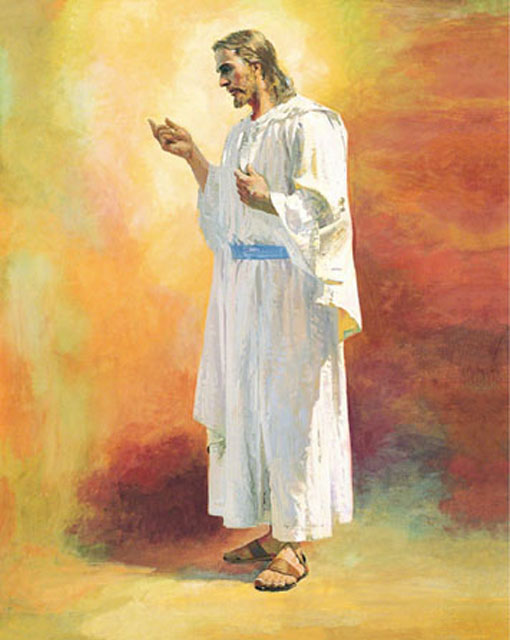 Sister Georgia Christie from Deloraine Ward gave the next talk on her experience of coming unto Christ. She talked about how she gained her testimony and how she was blessed with the knowledge of knowing the Gospel is true. I had an experience much like Georgia's in the respect that I did not gain my testimony in the way that most people talk about. For me, I was able to know of the truth through the realisation that I already knew it was true. I feel it is important to realise that we do not need a miracle to gain a testimony, that for some of us, we are blessed with the gift of simply knowing. I was able to reflect on all the simple things that my Heavenly Father has done for me and how He has answered every one of my prayers, and for me that was enough. We should not wait and expect for the Lord to show us the truth in a big way, but we need to look for the quiet whisperings of the Spirit in the small and simple things that show us the truth of the Gospel.
Georgia was followed by an absolutely amazing musical number by Brother Luke Pash from Launceston West Ward. He first talked about the lyrics of the song, "I Know He Lives," and how they relate to our lives. Luke then sang the song, with the help of Brother Sayers at the piano. It is an understatement to say that it was amazing! The room was silent, everyone listening and enjoying the wonderful feeling of the Spirit. We have such talented youth in the Devonport Stake, Luke included.
Brother Josh Love from Devonport Ward, a convert to the church, was our next speaker. He talked about his conversion to the Gospel. When Josh first started speaking I thought, "Wow, this guy gives talks like he's been doing it his whole life!" He was really amazing and an example to me of how great talks are written and given. It was wonderful to see how strong he is in the Gospel even though he has only been a member for a short time.
Brother James Sayers from Devonport Ward, and our Stake Young Men President, was the last speaker and he spoke on how there are some things that we don't share with others (his example being chocolate and ice-cream) and there are things that you do share which become better when we do so. The Gospel came under the things that we need to share. He also spoke about the youth's sub-theme this year, which is to invite one friend to each activity to help share the Gospel and show them what we are all about. This is something that I am trying harder with as I know it's what the Lord wants us to do.
It was a fantastic night and I'm so grateful to those who organised and spoke on the night. It was one of the best firesides I have been to in my time in youth, and I know it was just a glimpse of what is to come this year and the years following.
By Paige Triffitt